This is how it works:
You can participate in it from virtually any device world-wide that supports video streaming, such as your computer, smart TV, Ipad, smartphone and even the Apple Watch by purchasing a ticket for yourself or a loved one.
It is yours to keep for 6 months and can be viewed at your convenience unlimited times
You can chose to play the day stream as an 8-hour stream, or dip in and out of it if you are not available for the whole day and watch it later at your convenience unlimited times using the full playback controls embedded in the video.
Once you have purchased your ticket and created your account, you will be sent by email a link that will give you access to the program stream for 6 months.
If you have any problems signing up please email us at happiness@tuscangetaway.com.
Day 1
Meet your host Debbie Travis.
Debbie introduces us to Naturopath Dr. Bita Doagoo.
Bita has empowered guests at several of our Tuscan retreats. Through the integration of eastern philosophies, modern medical practices, optimal nutrition and botanical medicine, she helps us understand the connection between all aspects of health.
We begin the Virtual retreat with 'The benefits of a good cup of tea and coffee'.
Meet Jen Warakomski – yoga expert and journaling guru.
The importance of journaling: Jen will be leading us through each day's yoga practice at Villa Reniella, but first she will chat to us about the importance of putting our thoughts down on paper.
Gentle Yoga with Jen
Let's take a break and get ready for making lunch.
Join Debbie for a tour of her Tuscan garden.
Cooking class.
Back in Debbie's Tuscan kitchen, meet Chef Francesco. Food is a religion in Italy and Francesco is a passionate creator of healthy, delicious meals at our retreats. His cooking classes are legendary. We begin with one of the most nutritious and least expensive Italian dishes – Ribolita. Cook along with us. Bita will also join us to explain the nutrients and benefits of each ingredient.
Time for lunch.
How we can design our next chapter.
Join Debbie for an intimate fireside chat.
The Italian Way of Life.
Let's head across the valley and visit bestselling author Frances Mayes, who's book 'Under the Tuscan Sun' inspired Debbie to start her next chapter.
Meet Liz Wilde – international life coach.
Learn how to tackle negativity.
Meet Pam Powers – Mindfulness & Meditation teacher.
A look at how and why we meditate, followed by…
Meditation with Pam.
Your 'sleep tight' message from Debbie.
Day 2
Good morning from Debbie!
Yoga with Jen.
Let's take a break.
A chat with Debbie about our Next Adventure!
Breadmaking on the farm.
Drive with Debbie across the valley to a biodynamic, pecorino, sheep farm. Meet the extraordinary Sandra Schmidig
Let's take a break.
Get your ingredients ready for today's cooking class.
Cooking Class with Chef Francesco
Back at the villa, Debbie and Chef Francesco show you how to make a typical Tuscan Sunday lunch!
Let's have lunch.
How we create life experience through our thoughts.
Chatting with life coach, Liz.
All about wine.
Now is the time for a glass of wine! We travel to one of the world's most beautiful wineries – Avignonesi.
Let's take a break.
Meditation with Pam.
Goodbye Happiness Retreaters, with Debbie!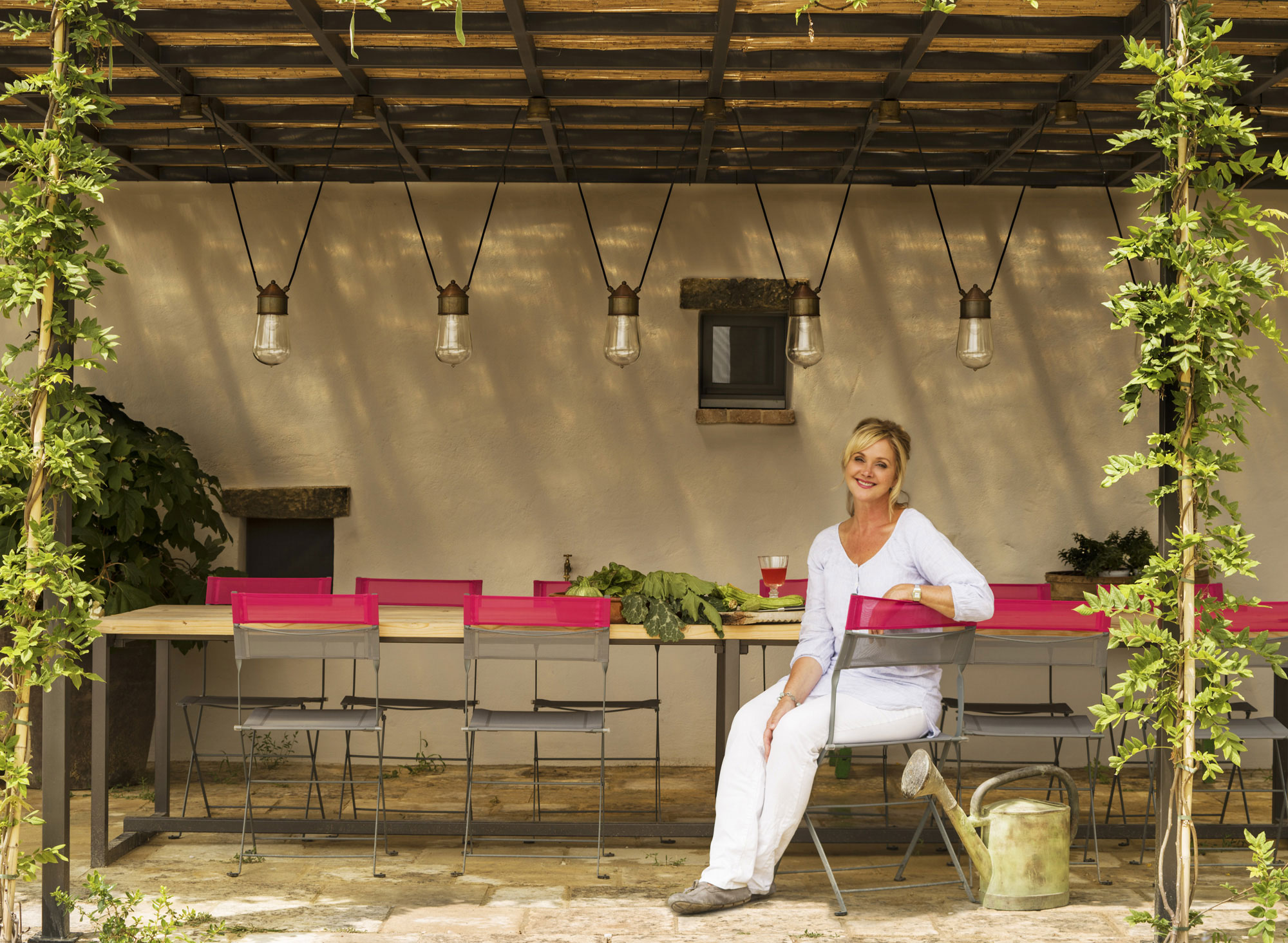 Join us in Tuscany from your home