Porcilaia Suites
Porcilaia means pigsties in Italian and this is how these luxurious rooms began life before Debbie Travis transformed them. The pigs are long gone and the suites are beautiful. Inspired by the best in Italian design Debbie created each guest room with its own unique personality. The floors are slabs of Moroccan stone, cool in the summer heat. Italian shutters keep out the sun if a midday siesta is required. Each room has individual controlled air and wireless internet. The linens are by Designer Guild, Debbie¹s favorite fabric designer and the mattresses are made from natural fibres. The bathrooms are all different with tiles by Philippe Starck and Mutina, sinks by Paola Navone and the towels are the very best, Frette. All the suites have their own private entrance including several with their own private gardens.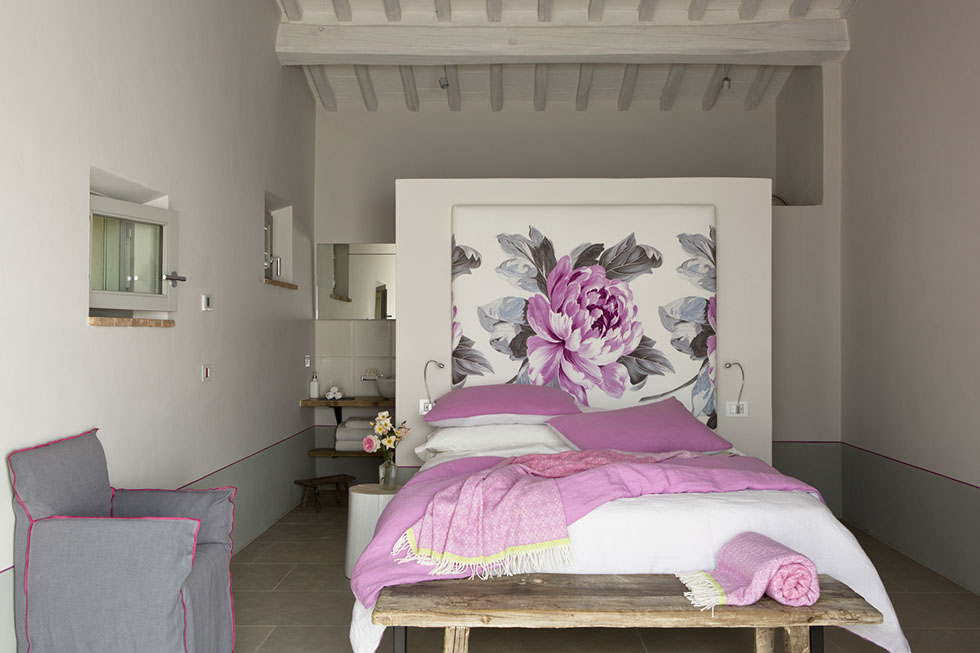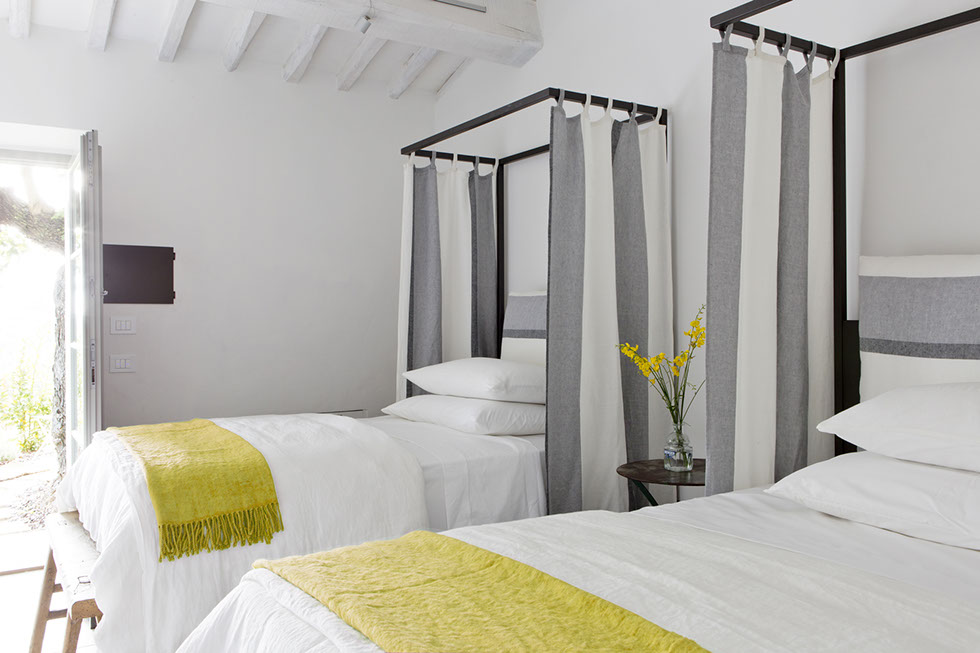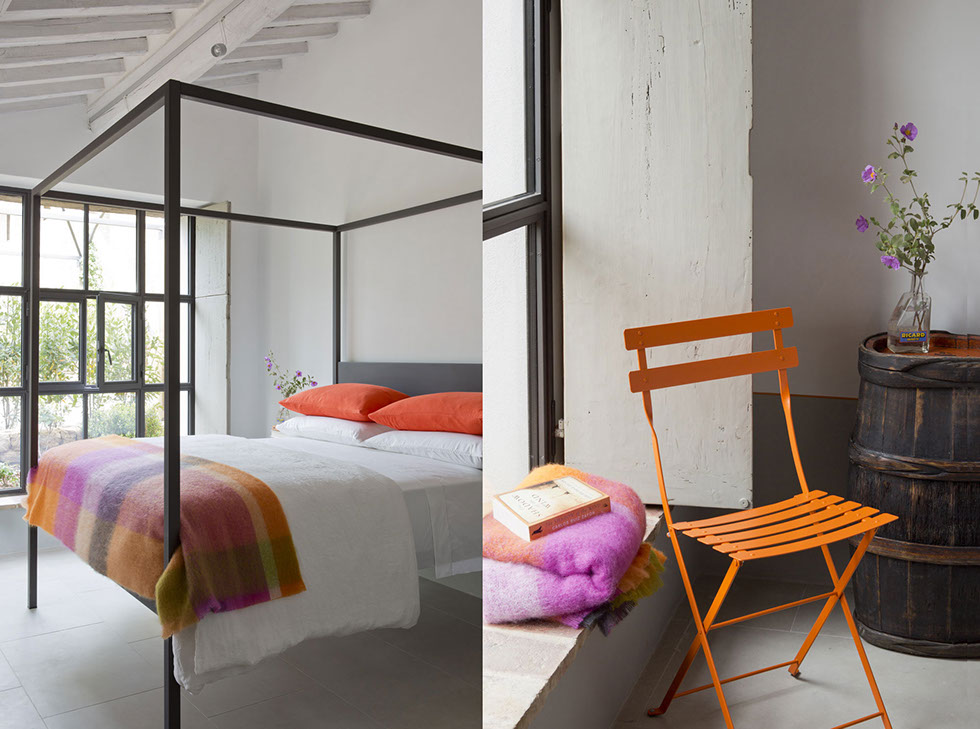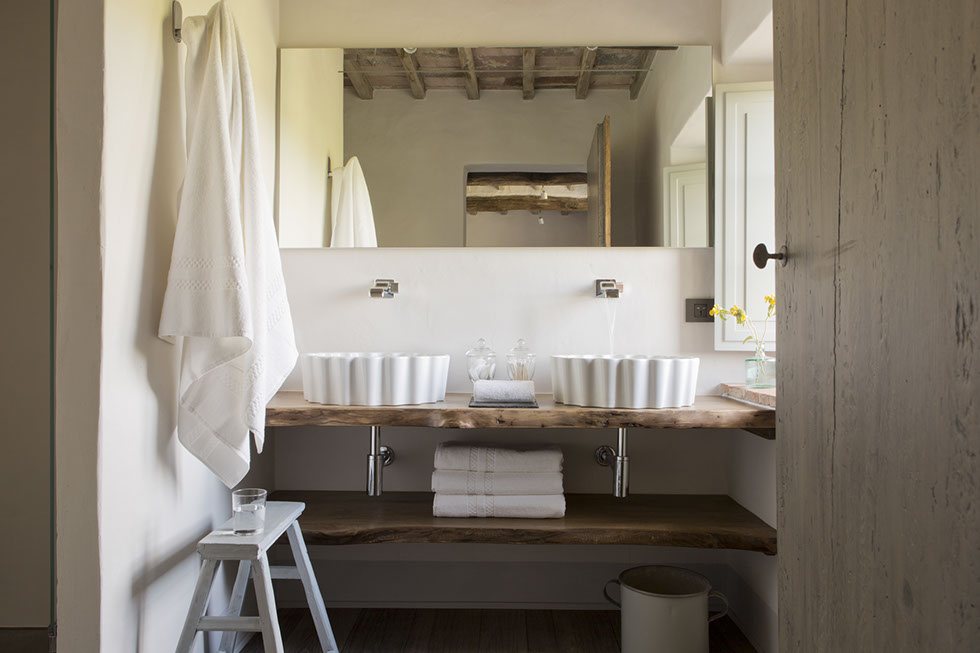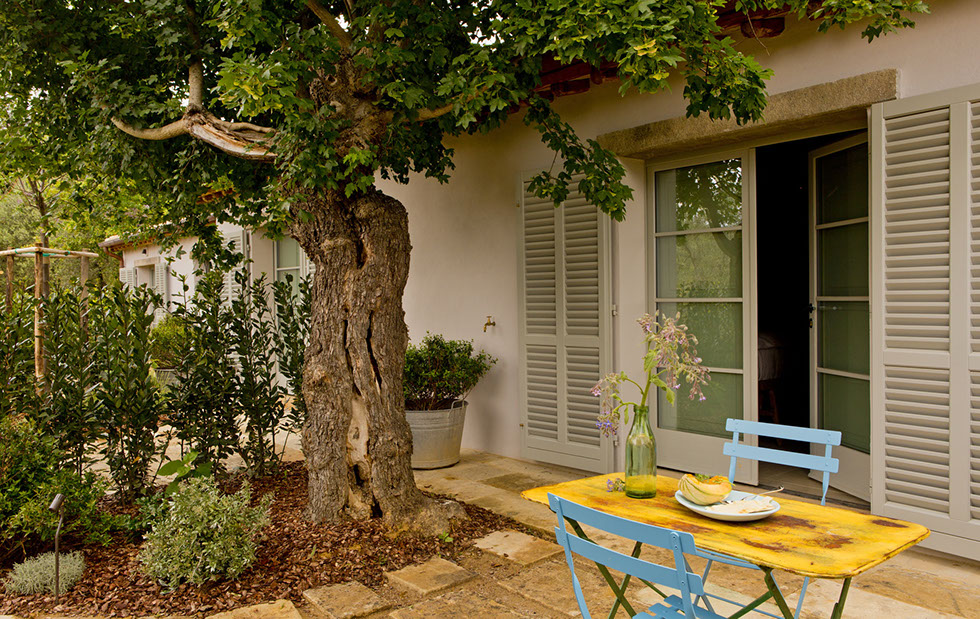 ---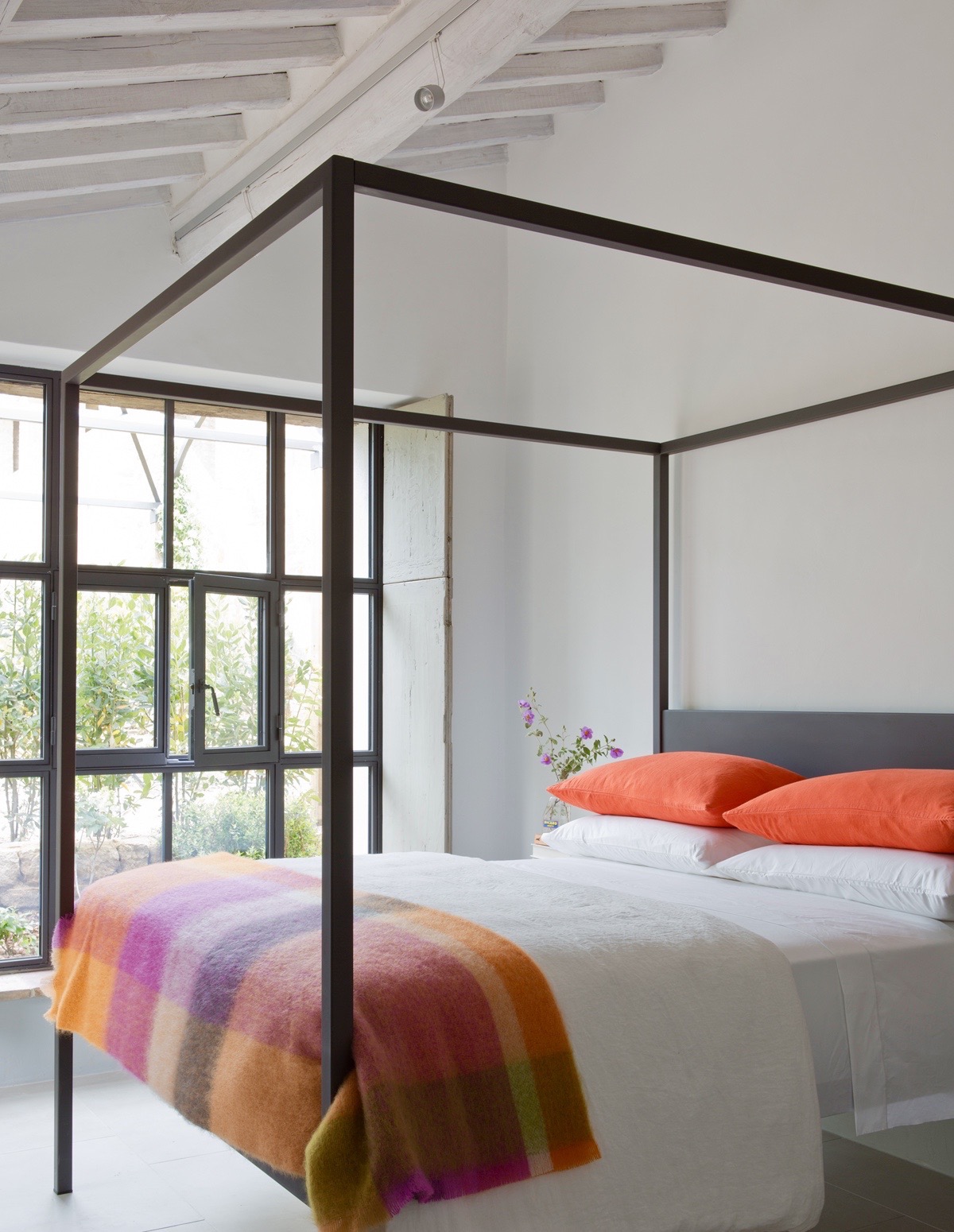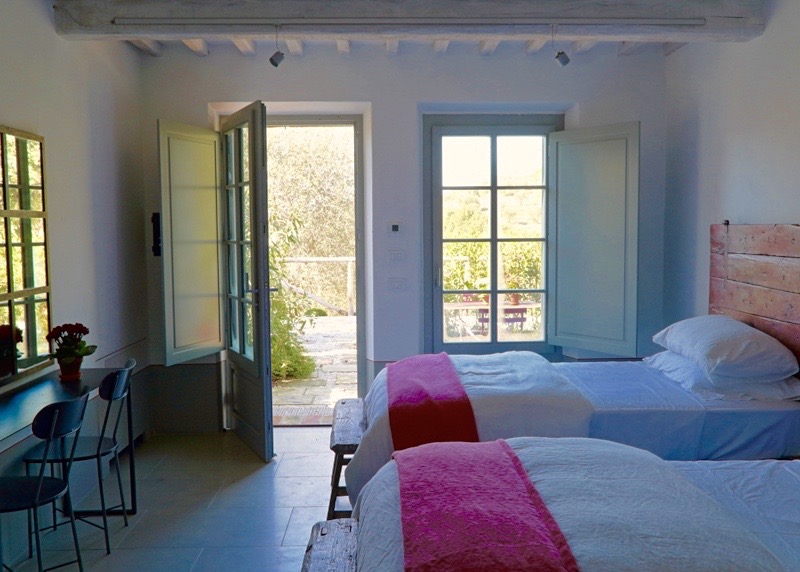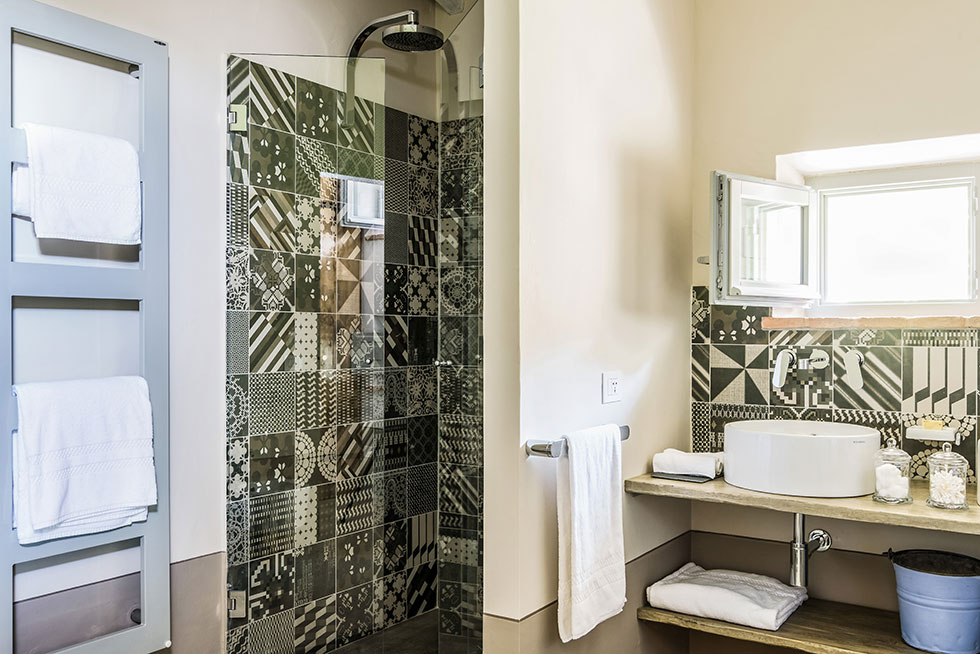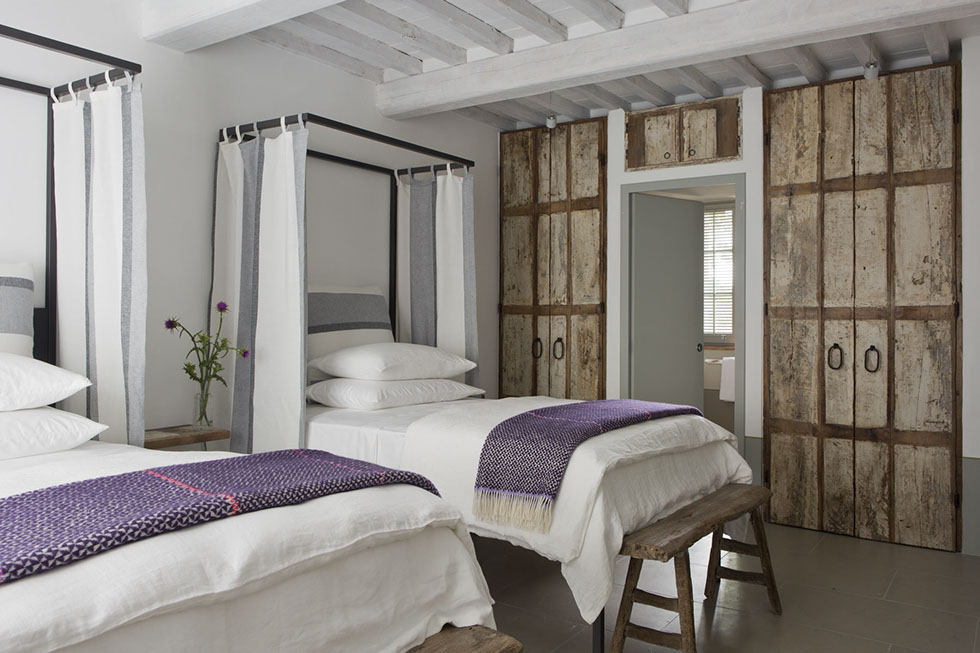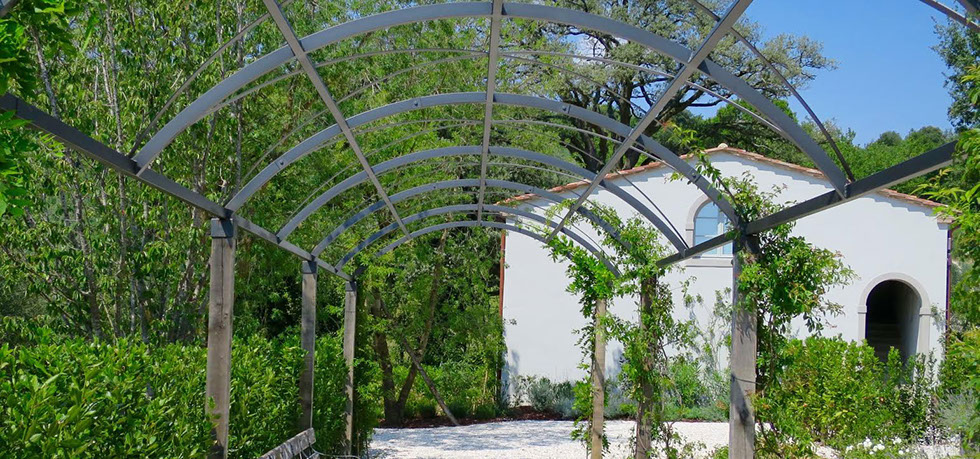 Fienile Suites
At Villa Reniella there existed a tumbled down barn, a fienile. Debbie has brought it back to its former glory, not as a home for horses but as luxury suites. Each room has its own private garden and entrance. The rooms are unique with a masterful mix of sophistication and style. The ceilings are supported by whitewashed ancient beams, plaster walls and the floors are slabs of cool, Moroccan stone. Modern Italian lighting blends with hand-crafted furnishings from reclaimed wood. Italian linens and natural fibre mattresses offer a perfect sleep. Every room is air conditioned with its own temperature control and wireless internet. The bathrooms have been designed with stunning Paola Navone sinks and the latest Phillippe Starck and Mutina tile.
---
Villa Suites
The main property on the estate is a three story villa. Here there are several guest suites each with private entrance and sitting area. They all have stunning views over the vineyards and the hilltop medieval town of Montepulciano. The villa guest rooms have heated, wood floors, if you visit us in the colder months and are air conditioned in the summer. The original villa ceilings are supported by massive, ancient beams and thick, plaster walls. The individual furnishings are from Debbie's finds from antique markets across Europe. The finest linens are Italian and the mattresses are all made from natural fibres. The bathrooms are luxurious, farmhouse chic with the latest fittings from the International designer, Paola Navone. The Villa rooms allow a fascinating insight into living within the walls of a 13th century building.