Hello, my name is Debbie Travis. Let me introduce myself. I wear many hats all of which I adore. I am a Brit living between London, Toronto and my beloved Tuscany. Some of you may know me from being a regular fixture on television screens for over 25 years or from my motivational books or possibly the many home product lines we design.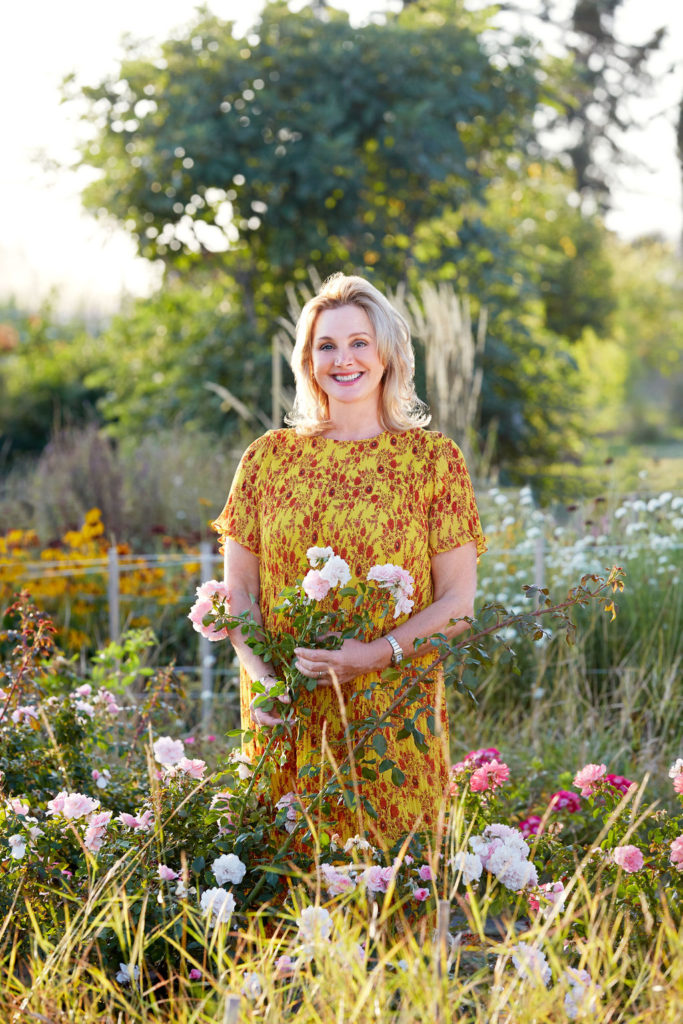 My vision
After many years of working hard producing and hosting television shows for the TV production company I run with Hans my hubby plus all the businesses associated with our world I decided to start a new venture – I went on an epic adventure. I had found myself looking for a new path. My children had gone out in the world and I was at crossroads dreaming of a road less travelled. I had an ache to stir up my life and move out of my comfort zone, luckily the feelings were shared by us both. We had first visited Italy while filming one of the shows and this trip sparked the 'dream' – to own a home in Italy. The dream soon grew legs and the two of us embarked on the long search for a property. We travelled throughout this beautiful country for many years until the day we landed in southern Tuscany. We fell in love and instinctively knew it was a special place, a peaceful place, a historic place, a place of re-birth. LA DOLCE VITA, the sweet life. The dream changed. We had discovered that during the time we spent in Tuscany we were bursting with optimum health both mentally and physically. I had the idea of sharing this lifestyle and it's transformative powers with others. While the search for the perfect property continued I began a series of exclusive retreats held in a rental villa. It was an overnight success and soon the stars were aligned and we found our own perfect kingdom to host these retreats. It took nearly four years to renovate the rundown estate into a luxury boutique hotel, Villa Reniella.
In the heart of the rolling hills of Tuscany, minutes from the famous medieval towns of Montepulciano and Pienza, is our property nestled amongst organic olive groves, lavender fields and vineyards. It is here in the seclusion and privacy of this idyllic setting, where church bells and laughter surround us, that the retreats take place.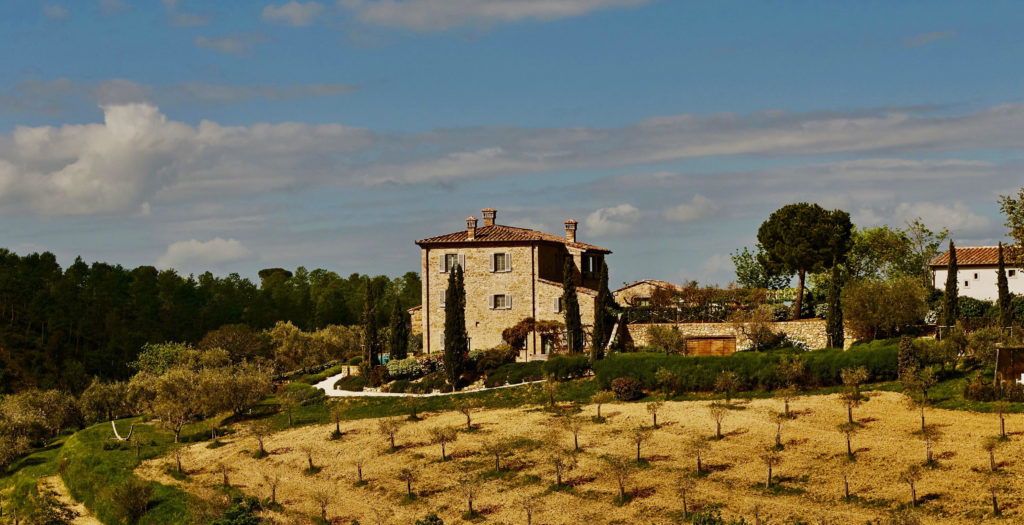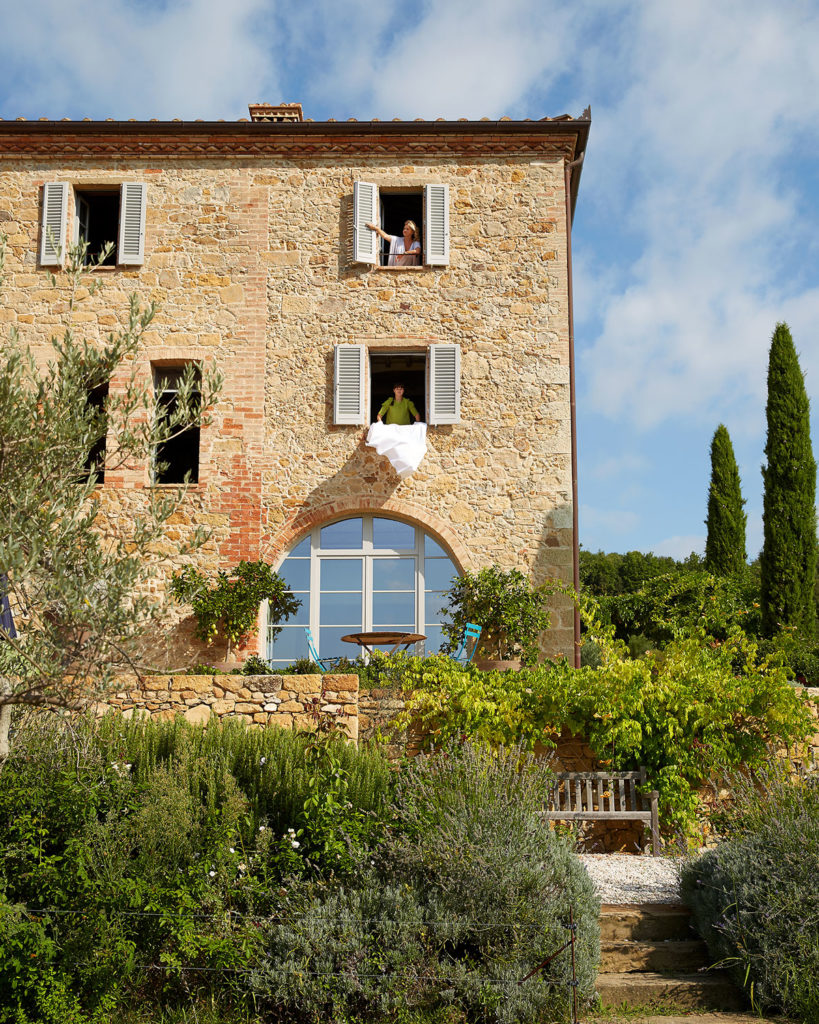 The idea of the retreats was not to run a typical hotel but a place where a group can come together for an epic experience. Not your usual 'tour' of Tuscany, but more the backroads, meeting our friends who have wonderful restaurants and wineries and biking and hiking through one of the world's most incredible landscapes. My mission is to invite women from all backgrounds, ages and countries, whether they find themselves at their own crossroads or are in need to turn the page towards a fresh chapter or are perfectly content right where they are. There are couple's retreats, gourmet cooking and girls getaways – all these retreats offer a uniquely rewarding journey.