Meals in Tuscany are always a reason to rejoice. Whether it is a simple 'pasta' (pastry) dipped into an early morning cappuccino at a road side café or enjoying a full blown festival on picnic tables in the town square – food is something to be cherished, discussed and celebrated with typical Italian passion.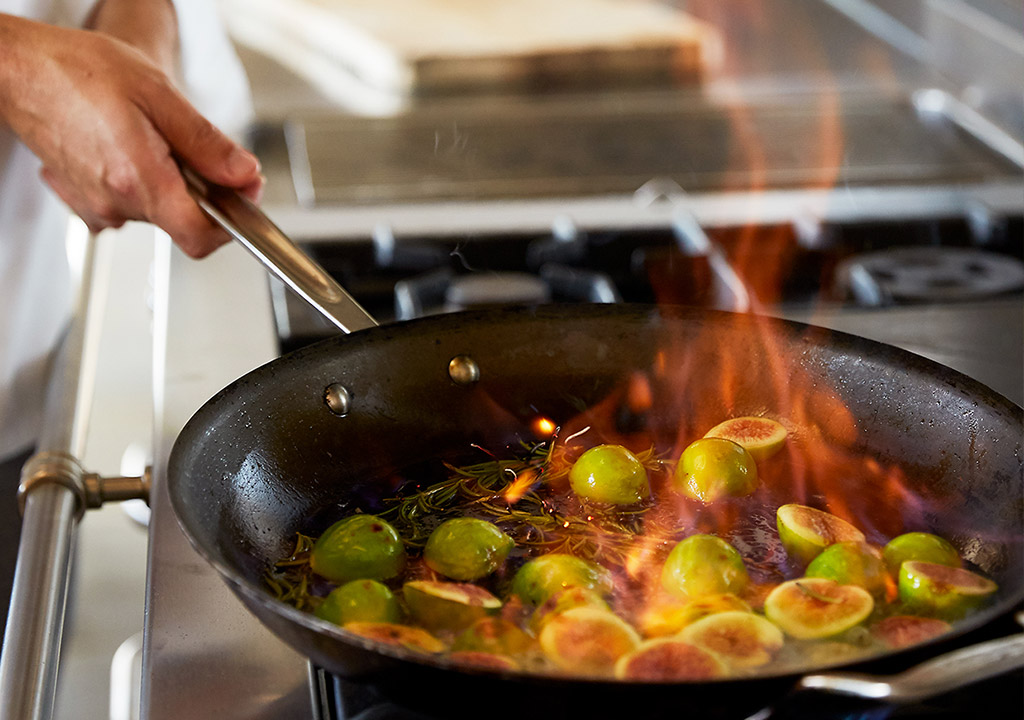 Our Meals
Here at Villa Reniella, we take our food as seriously as any Tuscan. We begin our day with the most delicious and healthy breakfast served on The Lemon Terrace. 'Pranzo' and 'Cena', lunch and dinner are savoured in either a gourmet restaurant or at the villa in one of many stunning settings. Each meal is created by Chef Francesco. Our farm is 100% organic and it supplies us with a first-class extra virgin olive oil, a plethora of seasonal vegetables and wine from our own vineyards.
Our Farm
Villa Reniella sits on a 100 acre organic farm. We produce most of our own vegetables and a first class Extra Virgin, Cold Pressed Olive Oil. From the lavender fields we harvest a natural aromatic lavender that is transformed into a glorious, silky body oil and a relaxing essential oil. We are lucky to be surrounded by other organic farms who supply us daily with fresh ricotta, pecorino cheeses, honey, eggs, hams, and fruit.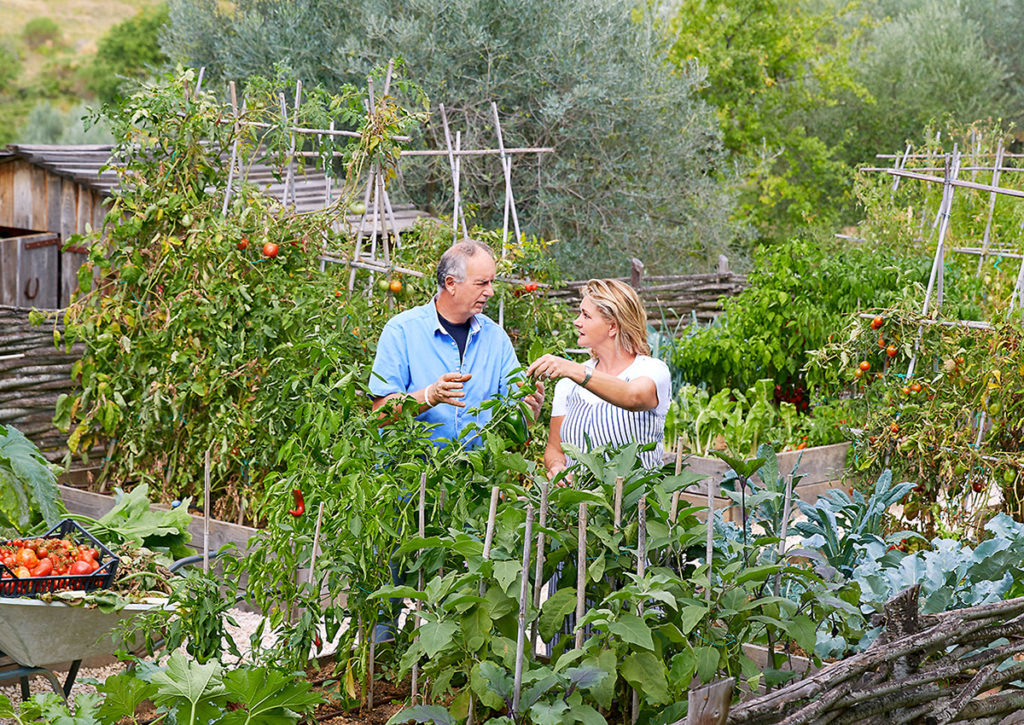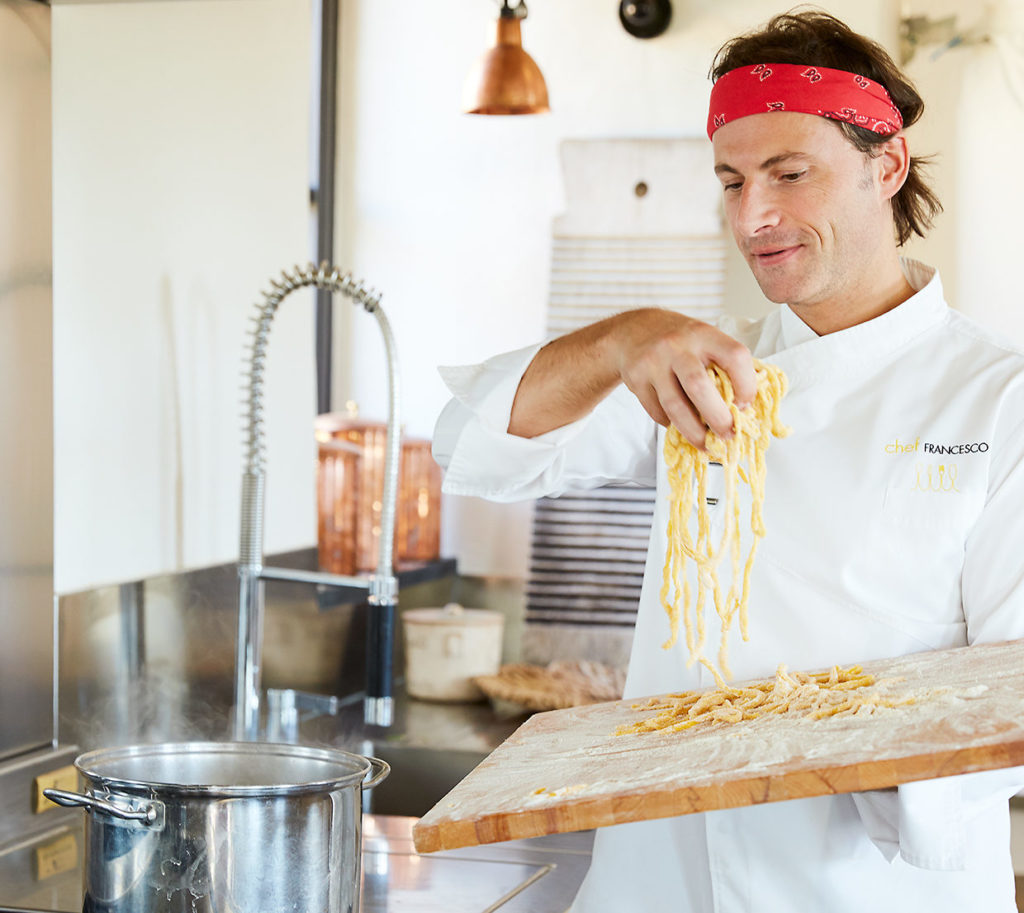 Our Chef
Chef Francesco and his kitchen team create memorable, long, lazy alfresco lunchs, fun picnics and his dinners are an affair to savour in our courtyard under the stars. Just like the neighbouring Tuscans, we only eat what is local, fresh and deliciously in season. Chef Francesco also teaches the cooking classes held both at the villa and in his professional kitchen. They are memorable.
Our Wine
We may not be wine connoisseurs here at Villa Reniella but we do enjoy a good glass or two. We are lucky to be in the region of the Super Tuscans and are surrounded by vineyards as far as the eye can see. The famous Nobile di Montepulciano is produced right in our valley and thirty minutes drive from here you will find the world renowned Brunellos. Even though we are spoiled with such first-class wines, we also relish the simple farmers' vino. All the locals seem to produce their own and some of these more rustic wines are deliciously wonderful. We also have two vineyards on the property, one containing Sangiovese grapes planted by Debbie and Hans six years ago. This vineyard is young and still very much a work in progress. During the retreat, we offer wine tasting at various fascinating wineries. The best experiences are relaxing over jugs of local Rose during al fresco lunches, chilled Prosecco at the end of the day and full bodied wines during the gourmet meals. Not to forget, of course, our homemade limoncello from Reniella's organic lemons.